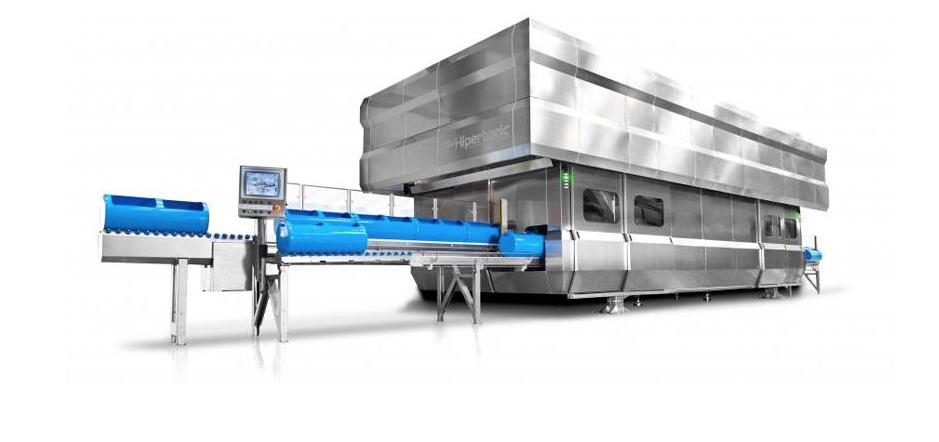 High Pressure Processing Los Angeles Can Trust
Los Angeles is a cultural milieu of the best foods, the best people, and all of the coolest innovations from entertainment to technology—so it makes sense that we would find our home here. Our mission is to make sure that foods are safe to consume, and are preserved in a safe, and healthy way so that you can consume them when you want, without the fears of bacterial infection, food poisoning, or worse.
So how exactly do we do that? Well, here at HPP Los Angeles, we provide a processing service with our exclusive equipment. Using a technology known as Pascalization, or what's called high pressure processing (HPP) or high pressure pasteurization, food can be rendered fresh and safe. Named for Blaise Pascal, a French scientist and philosopher among other things, HPP is a way that you can both sterilize and preserve unprocessed, packaged foods.
From the Port of Long Beach the Los Angeles Dodgers Stadium, food is one of the things that make LA go around, and we're here to make sure that it stays safe and clean for Angelenos to consume when they want.
Taking this method of HPP processing and carefully applying to foods that are being sent all over the greater Los Angeles area, we're convinced that we can make LA a cleaner, healthier place while still giving you all the foods you love in their best form. We provide you with all of the equipment you'll need to get your food pressurized and safe for optimal consumption.
Diagram of operation of a HPP unit: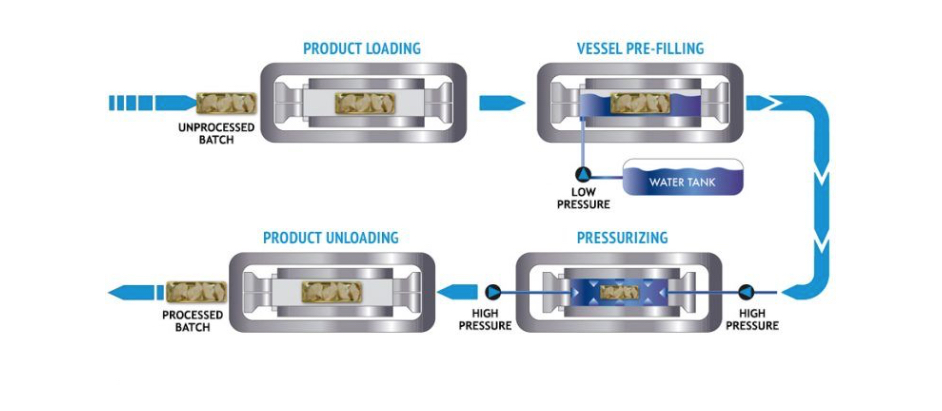 How Does High Pressure Food Processing Work?
High pressure processing is an alternative to thermal processing or chemical processing, which can negatively affect the taste or makeup of the food. HPP processing in one form or another has been around since the 1800's, but it's only been used on foods in the last twenty to twenty-five years, with the help of technology like ours.
We're certainly not Silicon Beach over in Santa Monica, but restaurants in West LA from Palos Verdes to Culver City benefit from the technology that we use to break down harmful agents in food, without causing recontamination.
The packaged food first enters the pressure chamber of our HPP unit, and then the vessel is filled with cold water. After the tank has filled, more than 50,000psi can be applied to the food over a period of 15 minutes, where in some cases that pressure is exerted intermittently, while in other cases it is constant.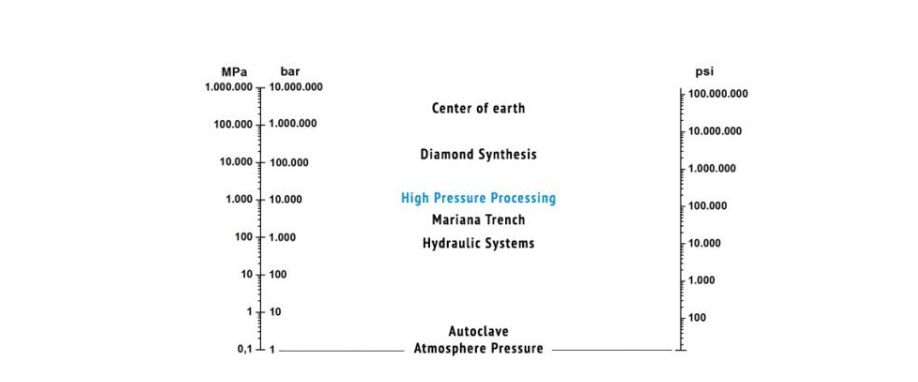 During that time of pressurization, the foods protein's are denatured, hydrogen bonds are fortified, and non-covalent food bonds are broken down. This hydrostatic pressure kills the microorganisms that may have previously been present in the food—microorganisms such as yeast, mold, bacteria and others. This is called the "inactivation" of harmful foodborne agents.
There are several appealing reasons for foodies of all types to try high pressure pasteurization, whether you're working food trucks outside of UCLA, or you're the executive chef at the Omni Hotel in Downtown LA. For one, because the food is already packaged, it does not risk recontamination as it might, were it carelessly taken back out and cleaned at a poor facility. Second, there are no chemicals or traces of radiation that are introduced during this process. We use cold water at high pressures, rather than thermal rays or chemicals.
HPP food processing is like going off the end of the Santa Monica Pier, finding the deepest part of the Ocean and then digging six times deeper than that depth, and using that same pressure to process your food. After all that, it'd probably just be easier to come to us, wouldn't it? Our machines boast the latest in high pressure processing technology, because we care about making sure our customers' food is treated right.
Whether it's for the sake of extending the shelf life, or for the myriad health benefits of killing off those harmful bacteria and yeast, we're proud to provide the HPP Los Angeles companies need, from fruits, jellies, meat, seafood, salad dressing, yogurt, even rice cakes, hummus and more. Whether you need the service of full chambers or other high pressure processing equipment, we are happy to provide access to make your food the safest and best around.
For the HPP Orange County and Los Angeles businesses can trust, call HPPLA today!